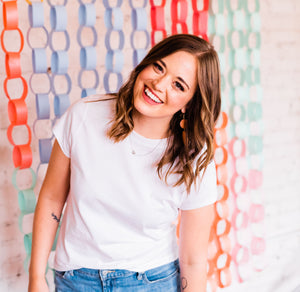 HI, I'M VICTORIA!
SHE/HER/HERS
Owner and artist. Married to Ben. Toddler mom. Enneagram 4 + INFP. Golden Girls enthusiast. Expert nap taker. Lover of being barefoot, IPAs, being cozy, and everything yellow.


GET TO KNOW ME!
LOVE IS LOVE.
I believe that each of my clients should be cared for and celebrated equally. Your skin color, what you believe, who you love, or how you identify shouldn't prevent you from experiencing the same joy in your wedding planning process as anyone else. 
You shouldn't have to wonder if I'll work with you - I'm here to tell you that it would be an honor.